Hi everybody,
In less than a week our fundraising campaign will end. I guess I should give an update!
We are hard at work building the set for Nothing But Nonsense at the Kelly Miller Circus Winter Quarters in Hugo, OK. Many thanks to the KMC for always treating us like family!
We've been cutting hundreds of feet of steel, and our good friend, Ryan Easley, has been welding the pieces together for us.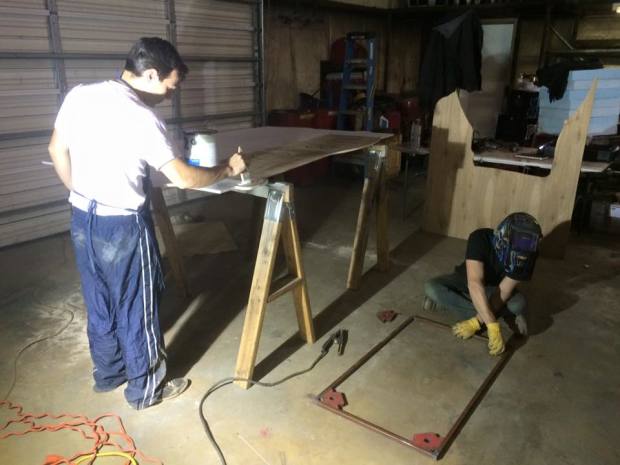 Ryan (Combs, not Easley!) has been hard at work on a sign to get people's attention outside of the Hippodrome Building, which is where we will be working our show this summer at Circus World Museum in Baraboo, WI.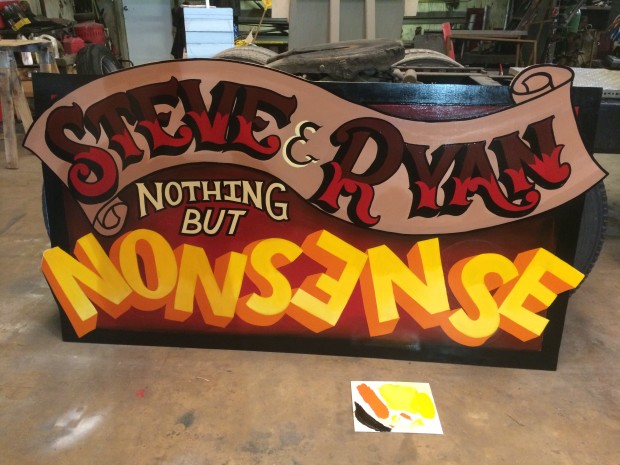 We've still got a long way to go. Foam props have to be carved, more pieces of original music have to be written, and many things have to be ordered.
Expenses are piling up daily, and we haven't begun to buy the high price items yet like sound equipment and foam coating.
Your contributions will help offset these mounting costs, and will keep us going as we build the show that we've always dreamed of.
Thank you!